Introduction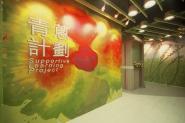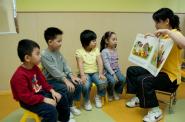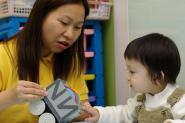 Background
The Supportive Learning Project (SLP) was launched in 2000 by Heep Hong Society to provide timely professional assessment, therapy and support services for children from birth to studying in primary schools and early secondary schools, as well as providing training for teachers and parents, on a self-financed basis.
To help children with special needs in mainstream schools overcome their learning difficulties, SLP in 2001 commenced the school support services, which provide diversified children training sessions, parents workshops and teachers training services to assist children with special needs to better integrate into ordinary schools. More than 400 schools have already subscribed to the services of SLP.
Mission
Through professional assessment, therapy and community education, we aim to enhance the overall development of children and assist their parents, teachers and the public in understanding the needs and challenges that the children may encounter during their development.
Target Service Group
Children from birth to studying at early secondary schools and special schools who have speech and developmental delay, physical, psychological and / or specific learning difficulties, etc.
Parents, teachers, social workers, child-care workers, allied health workers and other related professionals
Scope of Service
SLP provides the following services (please click the items for details in Chinese):
Individual Assessment & Training
Group Training for Children
Parents' Corner
School Support Services
Service Features
One-stop tailor-made training and support services
Services provided by a strong and experienced professional team
Service locations spread all over Hong Kong
Reference books and toys lending services
Professional Team
A team of professional staff works together to offer a diverse range of services to children, parents and teachers. The team includes:
Location for Services
Services can either be provided at Heep Hong's centres, schools or other venues upon request. For details, please contact us at 2393 7555.